Happy Holidays and Happy New Year!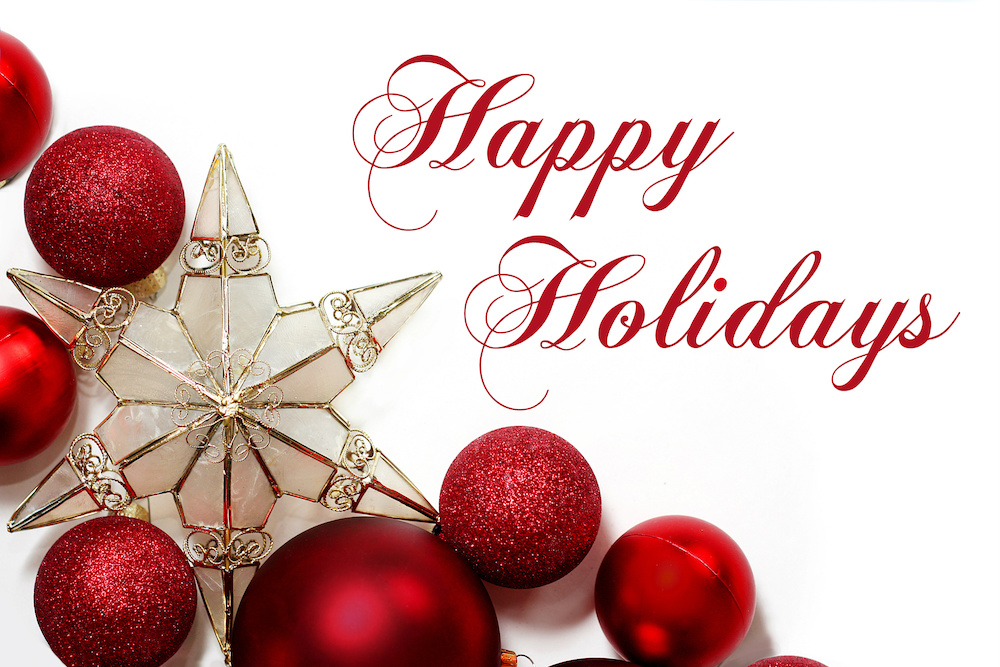 It is with deepest gratitude that I want to wish you Happy Holidays and Happy New Year. As the year comes to a close I am so grateful for all of the wonderful people I have encountered on my travels in this glorious life. I am so thankful for you.
I hope you have a wonderful holiday season with the people who inspire you, love you and help you to be the best you you can be.
The holiday season is a wonderfully warm and happy time of year. There are gifts to buy for family and friends and there are gifts to unwrap from family and friends. There are gatherings and get-togethers, holiday parties and wonderful celebrations.
Unfortunately not everyone has the kind of holiday that is portrayed on television or in social media. If you know of someone who is without family, friends or who just can't seem to break free from the holiday blues, check in on them, be gracious and thankful they are part of your life.
Reach out to those in need and celebrate how wonderful they are with them. Let them know how much you appreciate having them in your life. I promise you, you will make a difference if you do.
If you are filled with abundance this holiday season please consider sharing it with those less fortunate. Volunteer at the local shelter or food bank, donate gifts for Toys for Tots, slip an extra tip to your waiter or service provider and smile to those who might feel more Bah Humbug than Jolly.
Most of all, love. Love yourself, love your family, love your neighbors. Bask in all that is love during this spectacular season and carry it into the new year with you.
Warmest of Season's Greetings, Happy Holidays and have a Happy New Year!
With Gratitude,
Printella