Meditation and Mindfulness Apps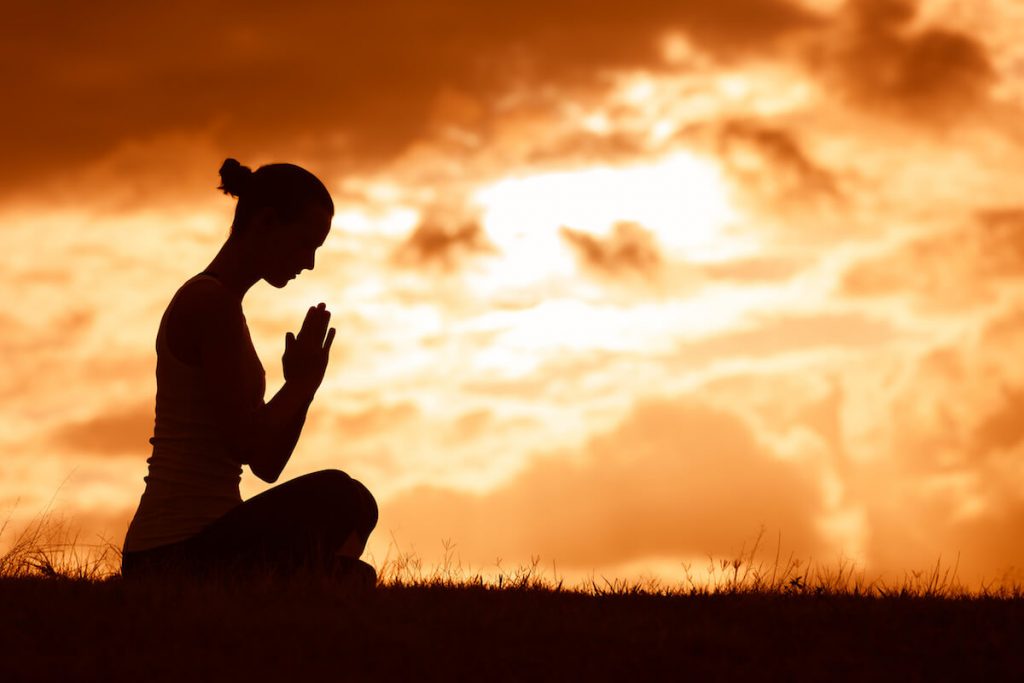 We all know we should meditate. We all know that being in the moment – practicing mindfulness, is a wonderful way to reduce stress and anxiety. The problem is, if you aren't trained in the art of meditation it can be difficult to master.
Most of us give meditation a cursory try before tossing it on the back burner.
Let's face it, mediation is hard and if you're in need of meditation odds are you're already stressed out, out of time and out of patience to try to learn something new. Who has time to read, watch YouTube videos or take a class to learn this most important skill?
Most of us don't – that's why we need to meditate.
The good news is, there are plenty of fantastic apps available to help guide you in your mediation practice. Whether you need to find balance while experiencing a crisis, or you want assistance in daily mindfulness practices, there's an app for that.
Award winning app available for  Apple and Android devices.
Calm is the #1 app for Sleep, Meditation and Relaxation. Join the millions experiencing better sleep, lower stress, and less anxiety with our guided meditations, Sleep Stories, breathing programs, stretching exercises, and relaxing music. Calm is recommended by top psychologists, therapists, and mental health experts.
Calm is the perfect mindfulness app for beginners, but also includes hundreds of programs for intermediate and advanced users. Guided meditation sessions are available in lengths of 3, 5, 10, 15, 20 or 25 minutes so you can choose the perfect length to fit with your schedule.
Sleep Stories are bedtime stories that are guaranteed to lull you into a deep and restful slumber. Calm has 100+ exclusive Sleep Stories for adults and children alike, featuring well-known talent such as Stephen Fry, Matthew McConaughey, Leona Lewis, and Jerome Flynn. Drift off to dreamland and wake up refreshed.
Start your journey to a more relaxed and healthier state of mind with The Mindfulness App. Whether you are just starting out or experienced in meditation, The Mindfulness App will help you to become more present in your daily life.
Meditation has ancient roots – so does Sattva.
Authentic, deeply profound and drawing from Vedic principles of meditation that millions of people have benefitted from for thousands of years, the meditations, sacred sounds and music on Sattva are delivered by Sanskrit scholars who have mastered the subtle inner workings of the mind.
Once such person is renowned humanitarian and spiritual teacher Gurudev Sri Sri Ravi Shankar, a thought leader in yoga and meditation, who is fully established in the self. He is an expert in leading millions of people from around the world into effortless meditation.
If you're new to meditation you'll find simple, yet deep meditations starting from just six minutes and you can set goals and reminders to build your practice up.
For seasoned meditators there are 100+ Guided Meditations, Sacred Sounds (chant and mantras) and Music tracks to meditate to, or you can set yourself challenges, gain milestone trophies and track your meditation journey via in-depth stats.
Sattva offers curated collections and playlists to eliminate the confusion of what to meditate on, so you can just close your eyes and meditate according to mood, feeling or time of day.
For the latest updated Sattva has released its 'Meditative Wisdom' collection – soothing, calming and meditative music tracks overlayed with topic-based wisdom delivered by Gurudev Sri Sri Ravi Shankar.
Discover, explore, immerse and unwind with Sattva, where ancient meets modern in the palm of your hand.
Probably the best app out there for meditation. Created by Andy Puddicombe, this app makes meditation possible for anyone, anywhere. You can try Headspace for free, though there are in app purchases available as well as a subscription.