You Are Enough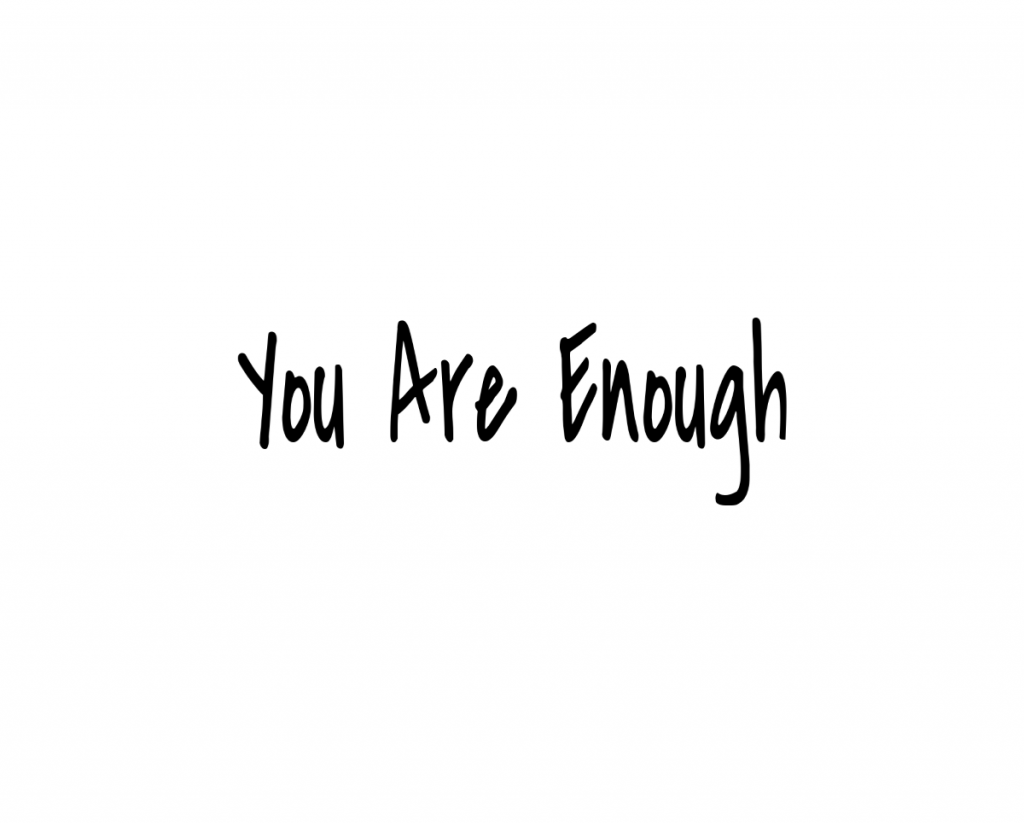 If you're human, you've probably felt that you didn't live up to someone's expectations. If you're like most of us, you've felt less than.
First of all – we all do. You are not alone. All of us feel as though we don't meet expectations. Your boss, your spouse, your kids – if you're like the rest of us, you feel, at some point, that you aren't living up to your potential.
It's natural and it is so common, it isn't even funny.
In this digital age, it's even more challenging to feel confident, accepted and in charge.
Many a great man and woman have taken to bed for lesser offenses. Don't be one of them.
You are enough.
Acceptance. It's all about acceptance. Accept yourself, because you are enough.
Don't worry if someone doesn't see your light, that's on them, not you. Just keep shining your light and be confident that you are here for a reason.
You may not know the reason right now, that is okay, because – You Are Enough.
We are all made of the same oxygen, carbon, hydrogen, nitrogen, calcium, and phosphorus, and are all equally worthy of the gifts that the universe has to offer us.
You are enough.
You are exactly where you were supposed to be, and exactly who you were supposed to be. Let go, enjoy all that you are – because you are wonderfully glorious.
And
You are enough.
Breathe.