You Don't Need to Learn a New Skill During Covid-19 Stay at Home Order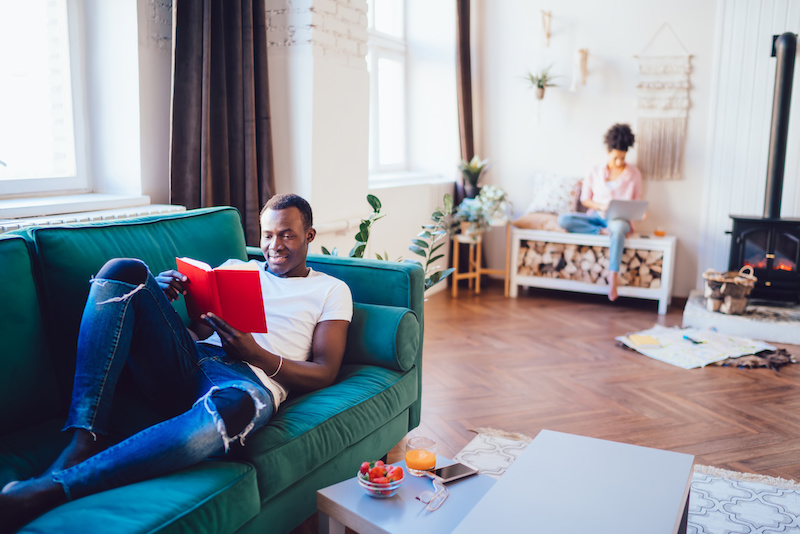 It's been several weeks now since the nation was ordered to stay home. No one is entirely sure how many weeks since time is indeed a social construct, but if you've been home for a while, you've probably spent a fair amount of time online. And that's good because that's how we can connect during this time of social distancing.
Still, if you've been on social media at all you've probably come across all kinds of well-meaning memes, posts, videos and instastories about how to make the best use of this time in social isolation. Most of these memes, blog posts, articles and podcasts, though well-meaning, add to the stress we're feeling already due to the uncertainty from Covid-19 and all its fallout.
It's okay if you haven't written the next best selling novel. It's okay if you haven't created a new online side gig that yields more than your regular 9-5 ever did. It's okay if you don't repaint your living room and it's okay if you still haven't started reading the pile of books by your bed. It's okay if you're still feeding your family from the take-out menu rather than crafting a 9 course meal from scratch with your own two hands. It's okay if you haven't showered in a couple of days (but not too many because ew), and it's okay if you've binge-watched all of Tiger King – twice.
In these uncertain times (and aren't you tired of reading that phrase? I know I am) it's okay to do what you need to do to stay sane. No matter what your at home situation is – at home with kids, home with the dog, home with no one, home with parents, home with spouse – all will get tiresome and even trying without a break. Don't put more pressure on yourself to create a beautiful three story cat tree complete with lift bridge.
Now is a really good time to practice some self care and to allow those around the same courtesy – no matter what it is. If eating ice cream on the couch while playing Animal Crossing is what gets you through the night then by all means do it. It's okay that we all aren't productive.
If you're feeling like a slug, like you should be doing more with all this extra time, I suggest turning off the TV or internet where you are bombarded with these keep busy messages. It's okay not to be busy. In fact, it might be just what we all need to get through this and out the other side.
Take a deep breath, take a break, and do what feels right for you.
Be safe!
Printella